June, 2022 – JQ Licensing Custom Fantasy Art Design Blog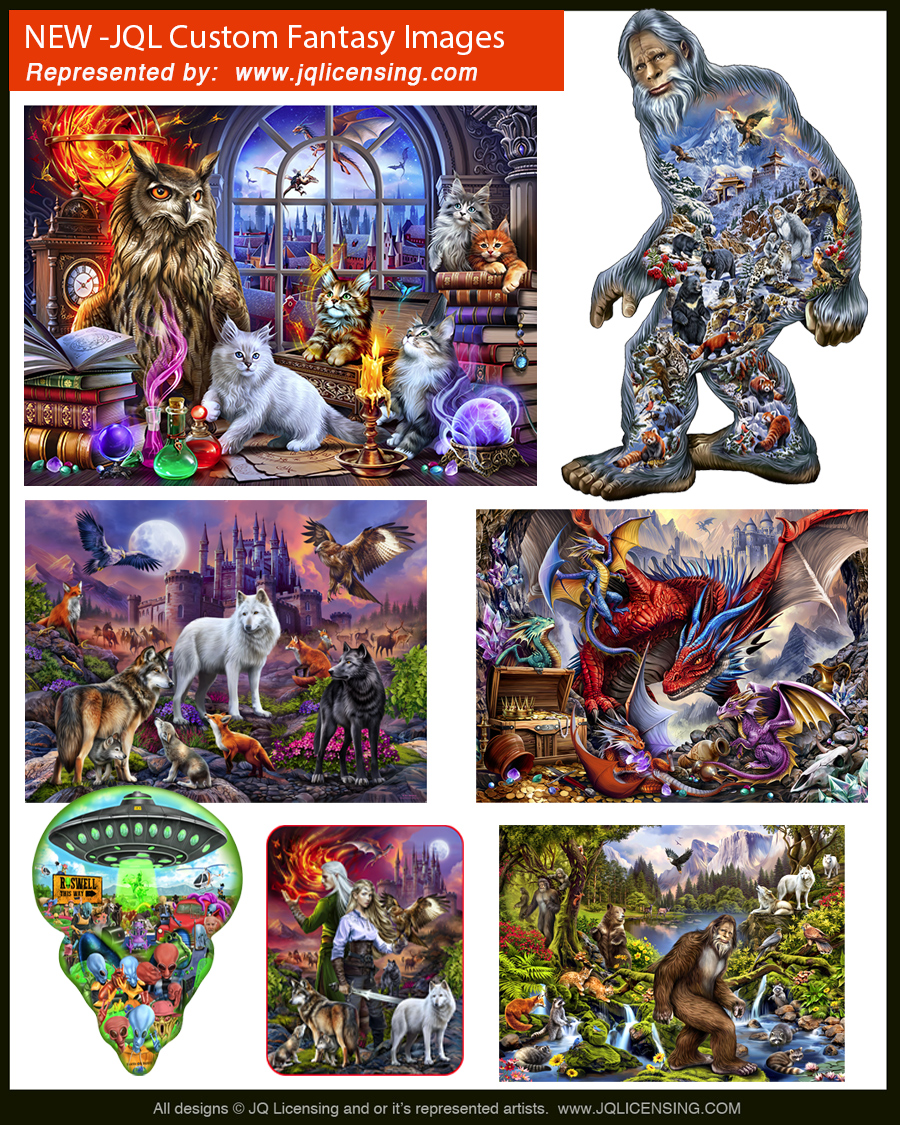 JQ Licensing creates Fantasy Art of all types.
JQ Licensing, LLC, has added new represented artists that can create any type of Fantasy or non-Fantasy art images you may require. We are currently creating custom Fantasy images for many of our Licensees at their request. Whether you need Dragons, Bigfoot, Fairies, Mermaids, Epic Worlds, Sci-Fi, or other, we can create any imaginative art concept you need.
Masterpieces Puzzles, Sunsout puzzles, Cobble Hill / Outset Media puzzles, Duke Imports blankets, and A & M Products are all licensing custom-created Fantasy images and designs from JQ Licensing, LLC.
For those wanting to see thousands of custom-developed JQ Licensing designs as well as the many talented artists we represent for Art Licensing, you can log into our password-protected website at www.jqlicensing.com. All of our custom images are located in the JQ Design Portfolios as well as in the individual artist portfolios, featuring their represented images.